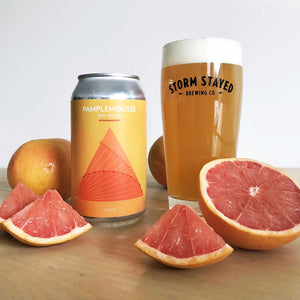 PAMPLEMOUSSE
India Pale Ale with Grapefruit

Citrus • Hop Forward • Juicy
Originally released in 2021 for International Women's Day, this IPA with grapefruit has been brewed again in support of Anova—a London-based non-profit that works to address and prevent gender-based violence and inequality.
Enticing aromas of grapefruit are supported by West Coast hops that lead to a pleasing non-bitter finish. With BSG Canada providing even more assistance with ingredients this year, an even healthier slice of proceeds can be donated to Anova!

Your support can make a difference in the local community.

6.2%  |  355 ml